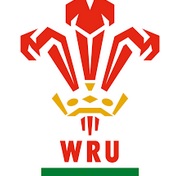 Although invented in England (keep Wales tidy – throw you rubbish in England), Wales is famous for Rugby, peerless in the 1970's we have now returned to form winning the Six nations in 2005. (Editors Note: Pity about 2006).
Rugby-like games have a long history in Wales, with games such as cnapan being played for centuries. Rugby seems to have reached Wales in the 1850s.
Although several clubs had been in existence since the mid 1870s the Welsh Football Union (later renamed Welsh Rugby Union) was not formed until 1880. Wales have played in red since 1880 prior to this they had worn black.
However the strength of Welsh rugby developed over the following years, primarily thanks to the 'big four' South Wales clubs of Newport (who lost only seven games between 1891 and 1895), Cardiff, Llanelli (who lost just twice in 1894 and 1895) and Swansea.
Whereas Rugby in England fractured into the two separate sports of rugby union and rugby league over the issue of money Wales for the most part stayed loyal to the union game. There were some attempts to run professional rugby league sides in Wales but the heartland of Welsh rugby was simply too far from Yorkshire and Lancashire for this to be sustained. Rugby union in Wales therefore did not become as elitist as it did in England.
There has always been an element of class warfare to rugby union in Wales – it was seen as a way to symbolically take revenge on England, the ruling power, particularly as England's team is often made up of upper middle class players from private schools.
The undeniable highpoint of Welsh rugby was the seventies, when Wales had players such as Barry John, Gareth Edwards, Phil Bennett, Tommy David and JPR Williams. Wales won four consecutive Triple Crowns. All of these players are considered legends, especially Edwards, who was voted the greatest player of all time in a players poll in 2003, and scored what is widely regarded as the greatest try of all time in 1973 for the Barbarians against New Zealand.
Many attributed Welsh success to the fact that their forwards were toughened by manual work, according to the theory when Welsh industry declined and players started to be drawn from 'soft jobs' the team suffered. The legendarily strong Pontypool front row of Graham Price, Bobby Windsor & Charlie Faulkner were all manual workers, and Robin McBryde was formerly the holder of the title of Wales's strongest man.
The eighties and early nineties were a difficult time for Welsh rugby union when the team suffered many defeats. Harsh economic times in the eighties meant that players such as Jonathan Davies and Scott Gibbs were always tempted to 'go North' to play professional rugby league in order to earn a living. They often faced social ostracism as a result as many believed that they were traitors to Wales. Professionalism has halted this flow of players, but the Welsh Rugby Union is still relatively poor, citing lack of funds as the reason for the recent demise of the Celtic Warriors regional team.
The Welsh valleys north of Cardiff produced so many quality number tens that it was often refered to as 'The Outside Half Factory' immortalised in a song by Max Boyce. Boyce's humour refers to rugby union very often and he has written many songs about the trials and tribulations of following the game as a fan eg. 'Asso Asso Yogoshi', 'The Scottish Trip', 'Hymns and Arias'.
The choral tradition of Wales manifests itself at rugby games in singing. Popular songs among the fans are 'Delilah' by Tom Jones, 'Bread of Heaven' and 'Calon Lan'.
Considering the small size of Wales, and its relative poverty, it has had a disproportionate impact on the game, providing many legendary British and Irish Lions and Barbarians players, as well as fighting well above its weight in the international game.